Lightly Scented
Collaborator: Inbal Marie Cohen
Curator: Shirel Safra
Location: Ha'Mercazit Gallery, Central Bus Station, Tel Aviv IL
Year: 2016

"Lightly Scented" is a two-person exhibition that deals with domestic and public waste (both literally and as metaphor) through the sense of smell. Inbal Marie Cohen exhibited works that ranged from realistic paintings to collage, and Leeron Tur-Kaspa exhibited sculptures and site-specific installations.

The exhibition took place in and related to the new Central Bus Station in Tel Aviv, a massive maze of active and abandoned spaces. One of the key characteristics of the CBS is its intense smell. Walking around and inside it, one is exposed to a strong smells of pee, puke, and sweat. The CBS is an unkept, bombastic structure that has become both a refuge and marketplace for inhabitants of the city that live outside its mainstream (some of the active businesses inside of it include a Philippine food market, a day care center for refugee children, a sex clinic for sex worker health, and a Yiddish Library).

The two site specific works created by Leeron Tur-Kaspa for the space were 'Jacob's Ladder' and 'The Skirt'. 'Jacob's Ladder' consists of a 3x3 meter hand-sewn faux-turf hill, in the center of which rests a bamboo structure held together by hemp rope. The scene begs the question of whether there is space for personal transformation through physical objects. The circular hill mimics the use of faux-turf inside the CBS itself, as decorative rotundas by moving staircases, creating an illusion of being outside while you are inside the massive structure.

'The Skirt' was created to clothe a massive eight-faced structural column at the center of the CBS art gallery. As if the architecutre of th CBS is not enought, the structural column is a notable eye sore that presents a challenge to any artist exhibiting inside the space. 'The Skirt' was machine-sewns from the artist's own clothes, and gifted to the column as an act of tenderness and appropriation. Again, suggesting the possibility of intraperson and interpersonal transformation through everyday objects.

Both of these site-specific installation were scented throughout the exhbition by the means of washing, spraying, and lighting insents throughout the exhibition, so that rituals of home cleaning and scenting also became part of the exhibition's lifetime.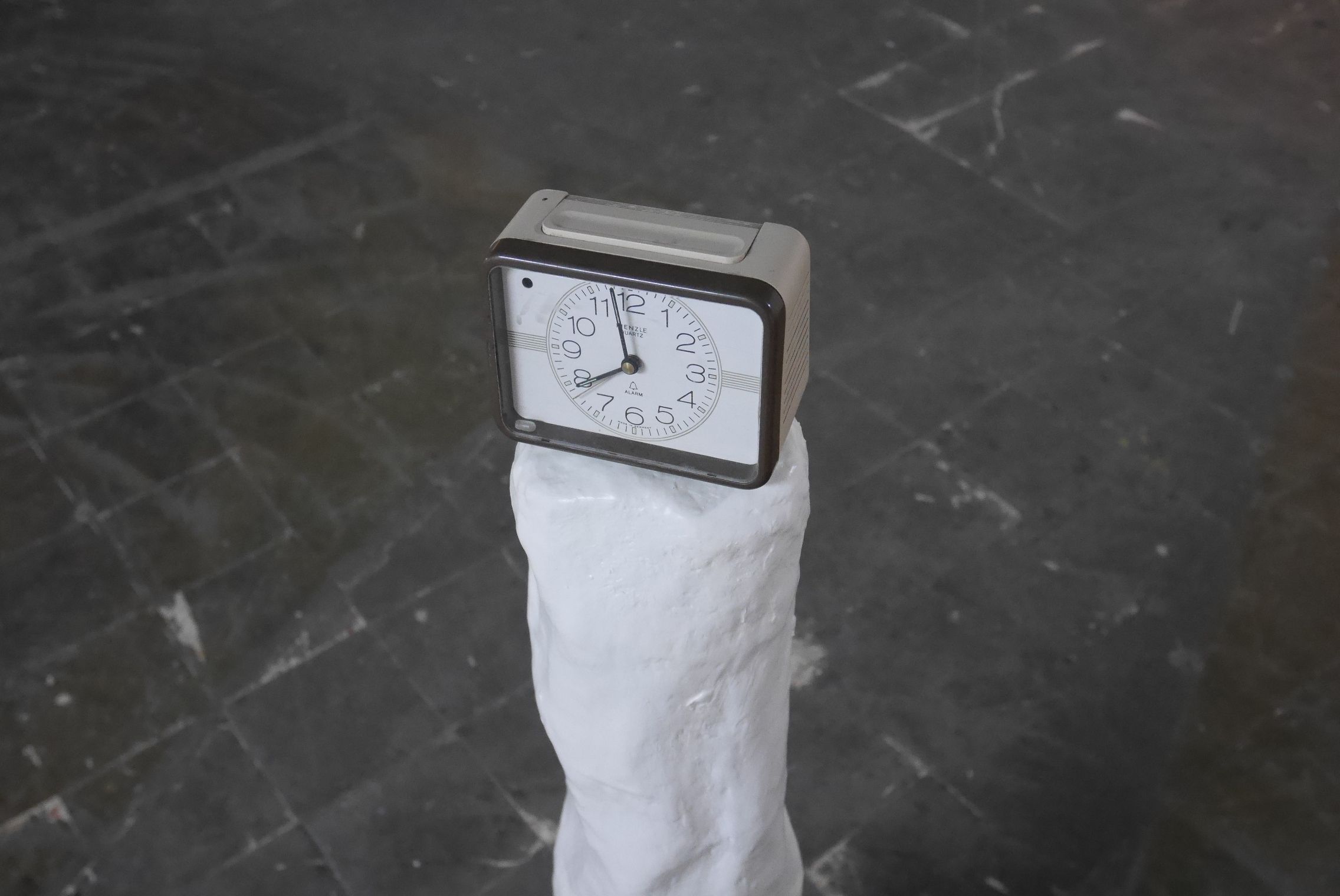 Photos by Yuval Chen and Leeron Tur-Kaspa

Copyright Leeron Tur-Kaspa 2019